Christmas carols are undoubtedly a tedious affair. Same old thing for as long as anyone can remember. Even wheeling Marina Prior out once a year to sing Silent Night.
Thus in the latest of our looks at the art of the videoclip through time we present the finest Xmas song ever released. From 1989 it's…
Download: The Pogues featuring Kristy MacColl - Fairytale Of New York (4.3mb)
Additional bonus feature - It's festive AND features the line "You're an old slut on junk". Something for everybody there, a feature that's sorely lacking in your tired old "We Three Kings" style classics. What's Myrrh anyway? CRAM IT.
And what of the video? Well it's hardly the most thrilling ever but for the sake of completion - and the fact that it's probably never been played on TV here yet - here it is anyway.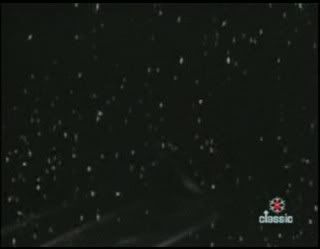 Snow on a black background. Just so you're in absolutely no doubt right from the start that it's a Christmas song. The potential for widespread confusion is probably amongst the reason nobody plays it here.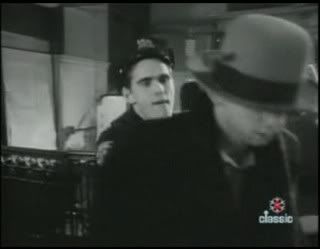 Celebrity alert. It's Matt Dillon from.. whatever the fuck Matt Dillon was in. Didn't he have a hot three way in a film once? He's so popular that even Wikipedia, the finest encyclopedia known to man, hasn't got an article on him.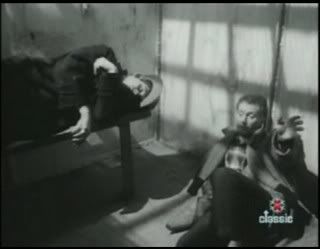 Jailhouse scenes featuring one Shane MacGowan. Not the first or last time he was ever seen in a prison cell. Let's take a closer look,
Plastered. And he's probably not acting either. Quoth Wikipedia, "In an article written by MacGowan's then girlfriend Victoria Clarke, it was claimed that Shane had further damaged his teeth by eating a copy of the Beach Boys Greatest Hits vol. 3 LP whilst under the influence of LSD."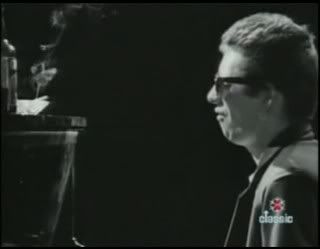 Off his nut. A full 110% on the George Best scale of drunkenness. Surprising that he's not more popular here just for being a world class pisshead.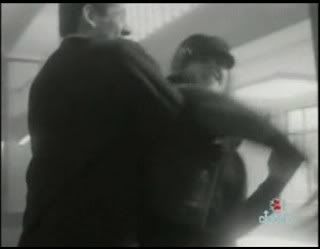 Some light domestic violence just to push the issue of how the lovers have fallen out.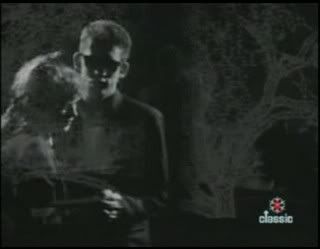 But then everyone's happy again. So it's technically a happy song despite all the other farcical scenes within.
The track was re-released for a crack at the hotly contested, yet ultimately pointless, UK Christmas #1 spot, but is set to lose to the winner of the X-Factor TV show. This is true to the British form of having absolutely no taste whatsoever, having previously gone wild to put Rolf Harris, Mr. Blobby, Benny Hill and Bob The Builder in the #1 position at this time of year. How can it be so coveted if that shit can make the top spot?