It's the series that has slowly been captivating all of Melbourne since April 2010. Where we trawl the archives of my Photobucket account and show the bizarre and downright disturbing images which were saved for future consumption before Facebook, Twitpic, Yfrog etc... came along and ruined it for everybody.
Today we're starting in early 2006. When the world of blogging was taking the world by storm and we were all trying to famewhore ourselves out for that inevitable moment when, as promised, blogging replaced real journalism. If we had been smart we'd have been in a shed somewhere designing YouTube but as the following images will prove we were anything but smart.
This will be the last edition of Photobucket Shenanigans as the use of the system died in the proverbial around 2007 when Facebook gave us a new place to pool photos that nobody else had half an interest in. Vale.
Many of these photos will require a right click > view image to get the full effect. Given that it's taken me 18 months to finish this series it shouldn't come as a surprise that I couldn't be bothered resizing anything. It is all delivered as it was originally uploaded.
2006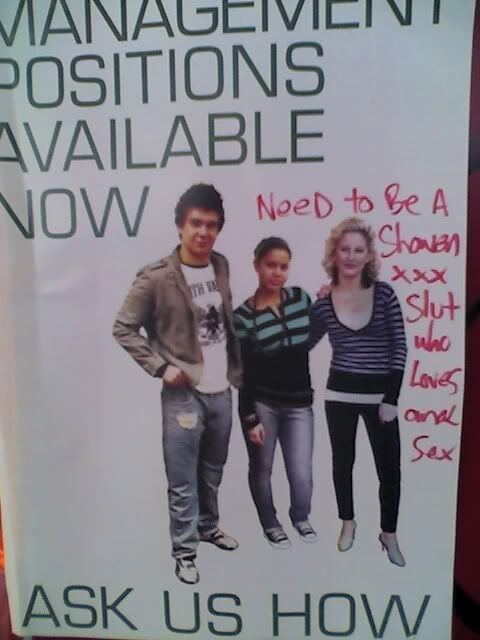 Sound advice for all potential employees. Later outlawed in Fair Work Australia.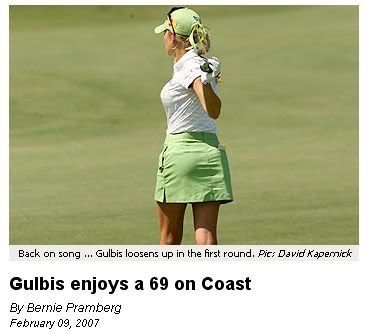 Quality filth by sub-editors in the days when such things existed.
Almost certainly the greatest album ever made.
Still waiting for Rusty to deliver vengeance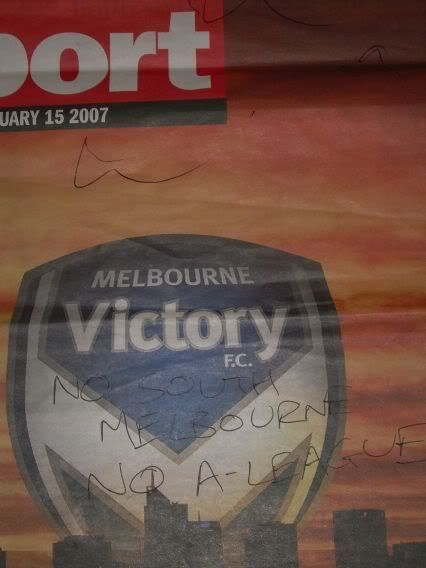 Hard hitting opinions on local football from when I still cared.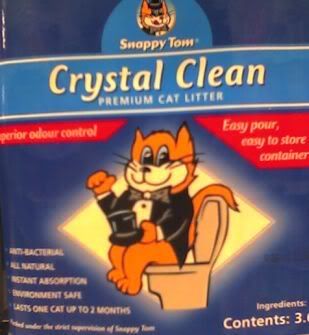 Best defecating cat ever
2007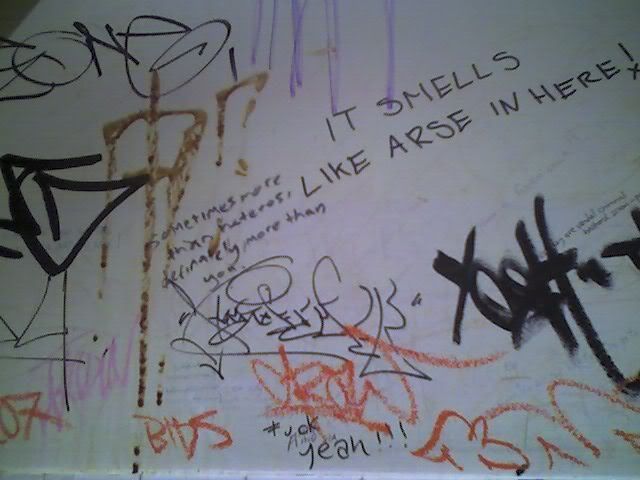 The bathrooms. A Bar Called Barry. Probably the worst restroom in Australia.
My attempt to trademark Supermercado which only failed when they asked for $500. For some reason not posted until three years later.

Somebody else's magic Wikipedia vandalism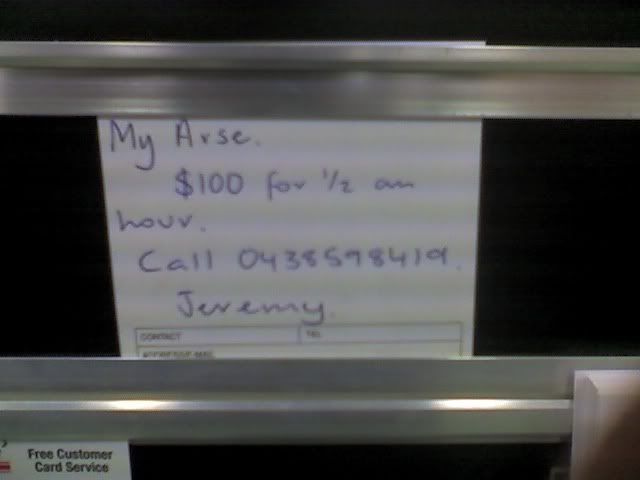 One of the great supermarket classified ads. Good luck Jeremy, hope it ended well.
Turns out he was actually quite a prick.
Wither Bell and Biv?
Unfortunate casting moments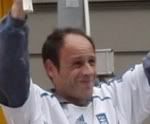 The man they called Harismidis. Famed for showing up at half time of local soccer games once it was free to get in then running up and down the touchline shouting instructions at all and sundry.
Quality messag from the local candidate
My poor car, broken into. The fuzz nicked the guy who did it about 20 minutes later and recovered every single piece of stolen property he'd lifted except for the camera pinched from my car. Theory is that it was so shit he just piffed it over a fence somewhere.
The Age make a desperate attempt to sell more than five copies a day by promoting Australia's least amusing comedy character.
I think we can all relate to the ACK man
2008
What everybody needs on Xmas Day.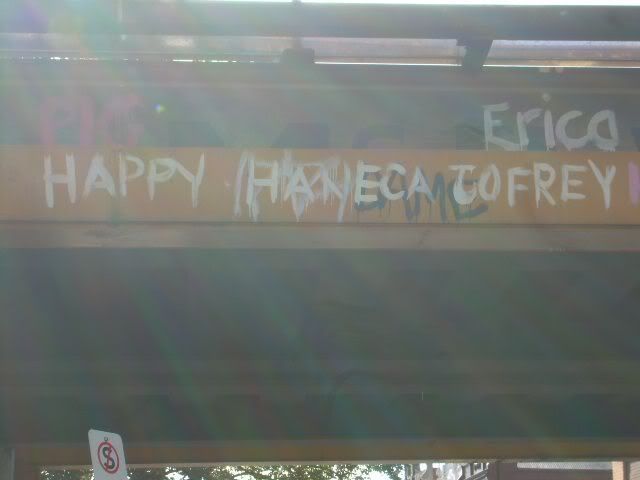 The frankly baffling graffiti on the bridge outside my then home on Egan Street, Richmond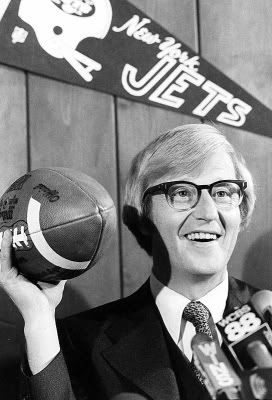 Maybe the best sports photo ever. Maybe not.
The first recorded plum gag
Cock and Ball Torture Holidays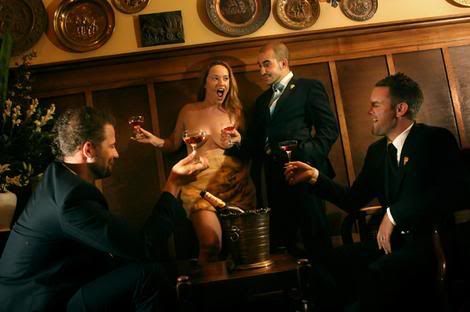 Nobody ever successfully explained to me why this news story about wine wankers featured a topless woman.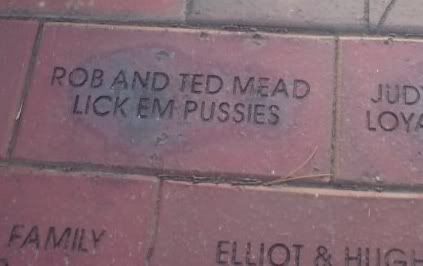 Foul and offensive content slips through the censors at Kardinia Park.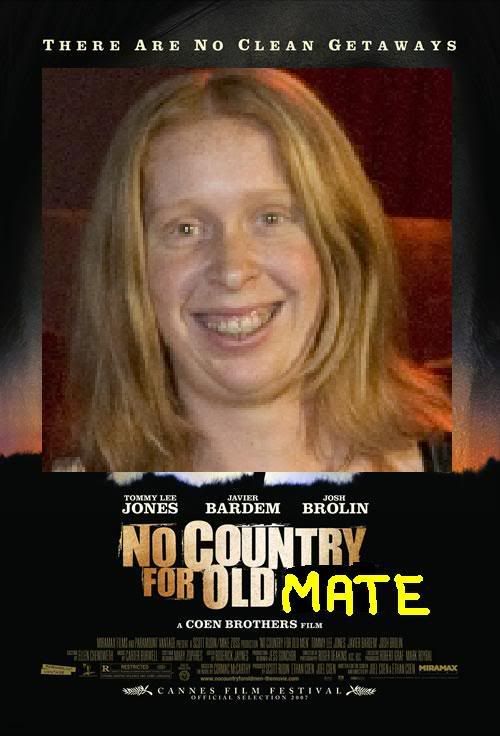 Impossible to explain
A silent protest at them taking my colour printer at work. Got nothing.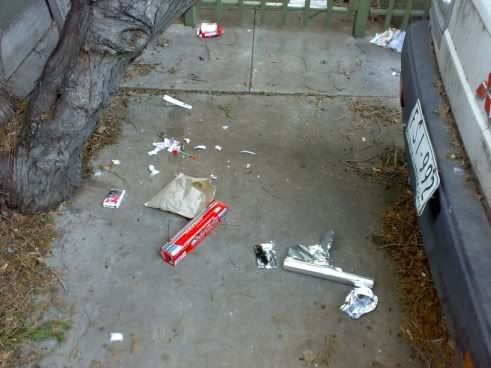 The joys of living in Richmond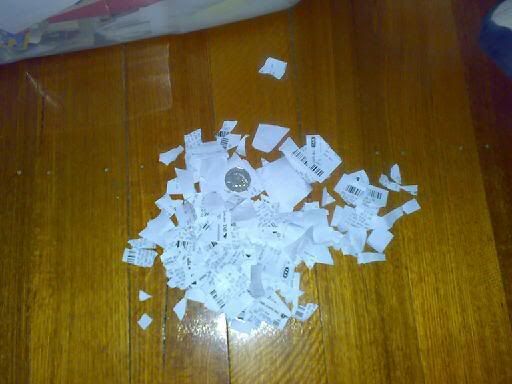 Grand Final bets that didn't go particularly well
Didn't we all want to make an exception to the Domestic Violence: Australia Says No campaign just for this woman?
Get up for the 1957 Olympics
2009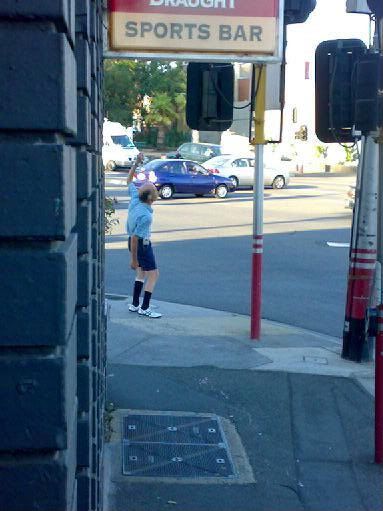 Kew Junction Dancing Man makes life worthwhile
Poorly thought out promotion

The most contentious name for a greyhound ever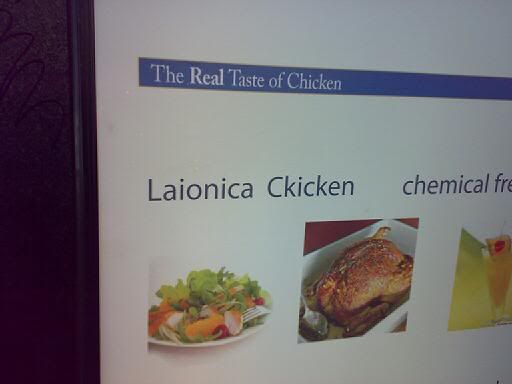 Farce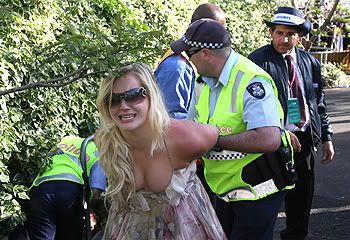 Drunken bogans are arrested at the races. Still one of the great news shots of all time just for the nork angle.
Sound advice from American Psycho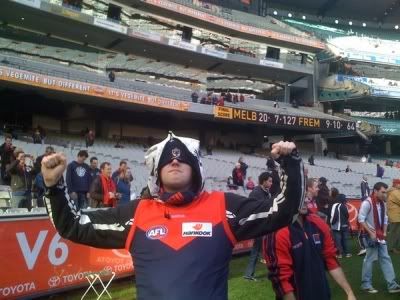 Jubiliation at beating Freo. It had been a long year.
2010
Newspapers: where sex crimes can be funny.
Alleged bushfire starter and child pornographer in "no mates" shock.
Outright lies by the AFL website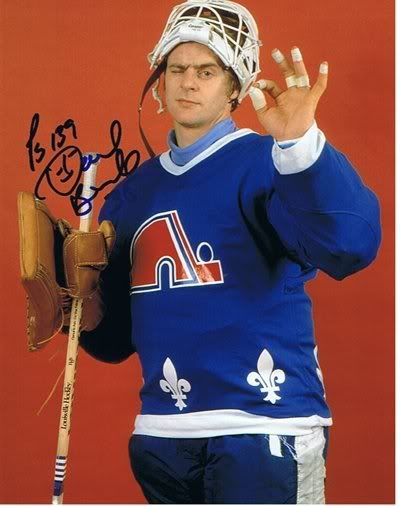 Another contender for greatest sports photo ever.

The
Fan Footy
tombstone. The icon that means so much to so many.

One of history's
great individuals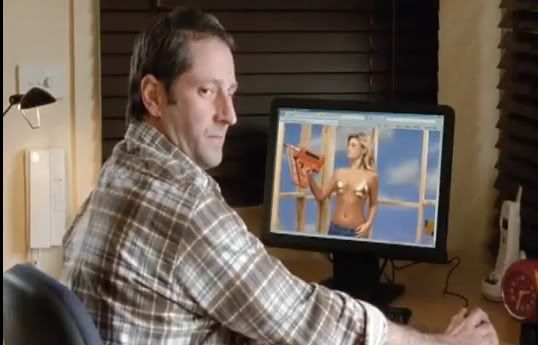 Nice rack
2011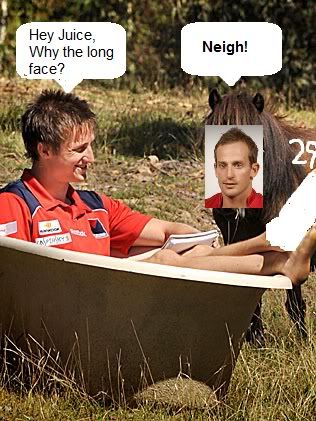 Even I don't understand this. Art house.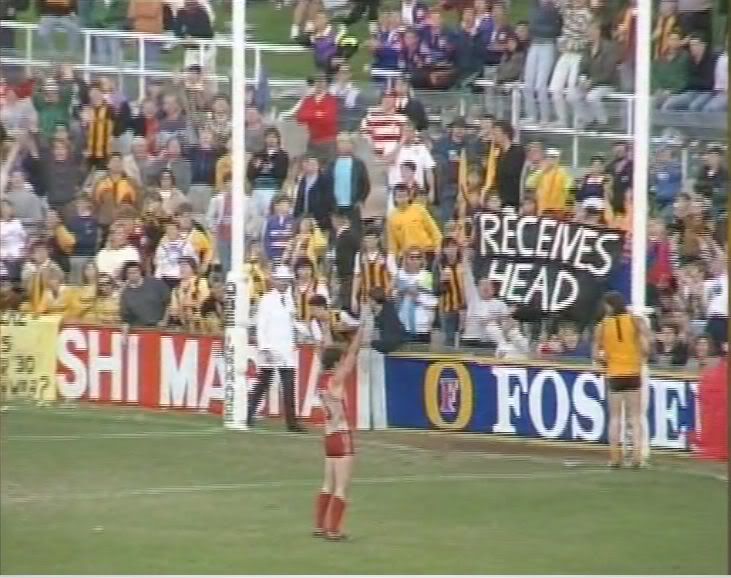 The best banner ever waved at a footy match