Please note: there has been a change in the order since the original post. This is unprecedented but the countdown is in such a state of disarray anyway that it's only fair that when I realise a song I heard five seconds before compiling this countdown is actually a belter than it gets changed accordingly
There's a point in your life where you realise that you've got no interest in what's popular and are happy to stick with the old stuff. For me this first happened in about 1997, but a trip to England in 2005 fired me up again and led to the David Lee Roth Medal (no idea why) for Song of the Year.
On this, the 10th anniversary of the medal, it's my sad duty to inform you that I've hit the limit again and had an absolute howler of a year musically. My shortlist only initially extended to 33 so there may be some extreme padding to be had. Next year it could be a top five. But don't let that get you down, there's a countdown to be had. Isn't that right DLR?
Before we get at it a quick recap of the past results, and it really does look like the rot set in when I opted for the drastically unpopular My Chemical Romance that time. The top fives have never been the same since.
2005
1. Kaiser Chiefs - I Predict A Riot
2. Maximo Park - Apply Some Pressure
3. Goldfrapp - Ooh La La
4. The Killers - Somebody Told Me
5. Bloc Party - Helicopter
2006
1. The Young Knives - Here Comes The Rumor Mill
2. Giant Drag - This Isn't It
3. Silvia Night - Congratulations
4. Lily Allen - LDN
5. Joey Negro - Make A Move On Me
2007
1. The Hold Steady - Chips Ahoy!
2. New Young Pony Club - Ice Cream
3. The Teenagers - Homecoming
4. Arctic Monkeys - Fluorescent Adolescent
5. Jack Penate - Spit At Stars
2008
1. Lethal Bizzle - The Come Up
2. Neon Neon - Luxury Pool
3. MGMT - Electric Feel
4. Empire Of The Sun - Walking On A Dream
5. Fryars - Olive Eyes
2009
1. N.A.S.A - Spacious Thoughts (featuring Tom Waits and Kool Keith)
2. Yeah Yeah Yeahs - Heads Will Roll
3. Boy Crisis - The Fountain of Youth
4. Bat For Lashes - Daniel
5. Low Fidelity All Stars - The Good Times
2010
1. My Chemical Romance - Bulletproof Heart
2. Goldfrapp - Rocket
3. Lena - Satellite
4. Keane - Stop For A Minute (featuring K'naan)
5. Paul Heaton - Even A Palm Tree
2011
1. REM - Discoverer
2. MEN - Credit Card Babies (Stereogamous Remix)
3. The Strokes - Taken For A Fool
4. Dutch Uncles - The Ink
5. Calvin Harris and Kelis - Bounce
2012
1. Loreen - Euphoria
2. Escort - Cocaine Blues
3. Plan B - Deepest Shame
4. Jim Noir - Ping Pong Time Tennis
5. Elton John vs PNAU - Icy Black Stare
2013
1. Franz Ferdinand - Right Action
2. Daft Punk - Get Lucky
3. Daft Punk - Lose Yourself To Dance
4. Arcade Fire - Reflektor
5. Cold War Kids - Jailbirds
A quick recap of the rules - no more than two tracks per artist, no covers and no convincing justification for any inclusions. Got it? Then let's cross to our host at the all new TSP Towers for the countdown of 40 songs that I'll probably never listen to again plus a couple of stormers. Have it at music fans.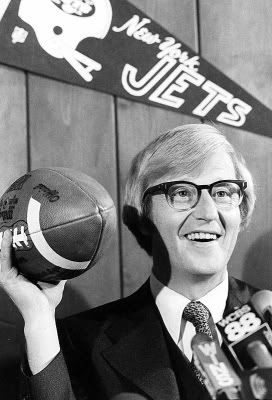 35. Electric Six - Karate Lips
No video, we're off to a ripping start here.
Previous entries (1):
2010 - The Newark Airport Boogie (#14)
34. Babyshambles - Fireman
Having missed The Libertines entirely in this countdown we are unfortunately forced to rely on the irregular appearances of Pete "off his nut" Doherty until they do the right thing and release another album.
Previous entries (3):
2005 - Fuck Forever (#13)
2007 - Carry On Up The Morning (#62)
2013 - Nothing Comes To Nothing (#37)
33. Luke Haines - Cerne Abbas Man
Mythical creature waves his dong around 1970's New York in classic Haines lyrical gambit.
Previous entries (3):
2009 - 21st Century Man (#19)
2011 - We Are Unusual Men (#13)
2011 - Inside The Restless Mind of Rollerball Rocco (#9)
32. Jenny Lewis - The Voyager
31. Taylor Swift - Blank Space
In the future when golden oldies radio reaches 21st century pop status Taylor will be its queen and Justin Timberlake its king. All else will be shite.
30. The Baseball Project - To The Veteran's Committee
Probably completely pointless if you're not familiar with the subject matter.
29. Tom Petty and the Heartbreakers - Red River
Still alive apparently.
Previous entries (1):
2010 - I Should Have Known It (#45)
28. Drive By Truckers - The Part of Him
27. Manic Street Preachers - Futurology
Not as good as they used to be (this will be a recurring theme) but still doing reasonable enough work.
Previous entries (1):
2010 - A Billion Balconies Facing The Sun (#18)
26. Honeyblood - Super Rat
The sort of song you'd probably hear on Triple J, and if I had I'd probably have hated it. There is no doubt in the world it will now be ranked #1 in their countdown and I'll have to go back and delete these comments. If it's
not
on their playlist then sack the musical director and hire me because I know your audience better than you do after not listening for 20 years.
25. Pixies - Silver Snail
About the same as you remember them, but from the bits of the albums you probably fast forward through now.
Previous entries (1):
2013 - Bagboy (#34)
24. The Baseball Project - 13
Or to call it by its working title "A-Rod Is A Shit Bloke"
23. Sun Kil Moon - Micheline
22. Mark Kozelek and Desertshore - Livingstone Bramble
Kozelek (as Sun Kil Moon) is responsible for one of the better 14.33 long songs
you'll ever hear
, and his MO hasn't changed much since.
21. Klaxons - There Is No Other Time
Infrequent chart contenders still trying to blaze a trail for whatever the hell "Nu-Rave" is/was.
Previous entries (2):
2007 - Golden Skans (#26)
2010 - Flashover (#24)
20. Sun Kil Moon - Ben's My Friend
Now clearly I'm bending the rules here as Kozalek fever has now extended to three different songs in the countdown, but bad luck they're under different names so I'm allowing it.
19. Gruff Rhys - American Interior
He's unlikely to ever involve himself in another concept album as good as
Stainless Style
, but the ex-Super Furry Animals man can't be faulted for having a go - which is more than I can say for this countdown. On this occasion he's opted for the altogether baffling tale of a poet who travelled to America (and indeed its interior) in 1792 to find a tribe of Welsh speaking Native Americans. Obviously he was off his chop, and the album doesn't stretch much past this song but it's a good one.
18. Ghost Beach - Moon Over Japan
17. Twin Atlantic - Heart and Soul
The most Scottish thing since voting to stay part of somebody else's country.
Previous entries (1):
2011 - Make A Beast Of Myself (#11)
16. Circa Waves - Young Chasers
15. Scud Mountain Boys - The Mendicant
Apparently it's about somebody who hangs around at home all day whopping off over questionable content on the internet. Stop fidgeting at the back. No video available, which is ironic considering the subject matter. Maybe a live stream from a Ukranian bordello?
14. Elbow - Charge
Previous entries (2):
2008 - One Day Like This (#41)
2008 - The Fix (#11)
13. John Newman - Cheating
Not the footy guy, but it would be an appropriate subject. I like it because it makes a big noise.
12. Drive By Truckers - Shit Shot Counts
Tex from I'm Alan Partridge,
the man who likes American things
, would love this band. They'll never top
this album
, but we'll get a few decent tracks out of them trying.
Previous entries (1):
2011 - Go Go Boots (#33)
11. Ex Hex - Hot And Cold
And not that the video has any effect on the ranking but it's top shelf and involves a sizeable lump of ham.
10. Pixies - Indie Cindy
Obviously not as good as the original version but what is?
Previous entries (1):
2013 - Bagboy (#34)
9. Babyshambles - Maybelline
Gloriously shambolic.
Previous entries (3):
2005 - Fuck Forever (#13)
2007 - Carry On Up The Morning (#62)
2013 - Nothing Comes To Nothing (#37)
8. Taylor Swift - Shake It Off
Every year there's at least one mass market pop song which ticks all the boxes. Last year Daft Punk did about seven, and two of them were at the VIP end of the countdown. This isn't quite at that level, but
as discussed here
TS was the saviour of chart friendly pop music in 2014. Also good work to YouTube on picking Taylor's upskirting masterclass as their video preview image.
7. Mark Kozelek and Desertshore - Mariette
And that's a four for Mark. It's music to throw yourself into a river to, but at the same time it's lovely stuff. This will only take you 3.02 and it ends with a nice bit of piano at the end.
6. Willie Jones - The Road From Rags to Riches
It took him 73 years to record his debut solo album, and now that he's made my countdown he can probably give up happily.
5. Noel Gallagher's High Flying Birds - In The Heat Of The Moment
There's no doubt in the world that Noel is the better brother (musically and personally), but it's taken him long enough to qualify for the countdown. The man knows how to write a big chorus, now if only he had a gormless but big-voiceboxed sibling to deliver for him.
4. Graham Parker and the Rumour - Stop Crying About The Rain
He's about 250 years old, and evidence suggests that this might have come out as early as 2012 but the first I heard about it was on an album released early this year so I'm putting it in. As far as jangling guitar work goes it's significantly better than anything Ed Sheeran has involved himself in since that song about the drug addicted prostitute.
3. Future Islands - Seasons (Waiting On You)
This is the song that had to be promoted after listening to it a second time. A wholehearted performance and worthy of its place on the 'best songs of the year' list where I found it.
2. Syn Cole - Miami 82 (Vocal Mix)
I'd never have listened to this if I a) didn't have an interest in songs featuring place names (no really) and b) somebody I'm chums with on Spotify hadn't listened to it first. It's that one song a year that appeals to the 1% of my brain which still wishes I was in my mid-20's and getting mashed every weekend instead of taking up the cause of bland living. Not sure if it ever made a cent (not compared to T. Swift anyway), but whoever Syn is (are they associated with the radio station which broadcast
this tripe
in 2004?) they will be buoyed to have been declared my favourite pop cheese of the season.
1. Jungle - Busy Earnin'
Want to know just how bad a music year it's been for me? I got this from an ad for Broad City on the Comedy Channel. Never heard it anywhere else, never saw it mentioned in a music magazine (oh yes, I'm still pressing on there with rapidly diminishing returns) just in a Comedy Channel ad. It really was the only track of the year that made a major, lasting impression on me.
Back next year with a top five.