It's that time of the year again. Well, actually it's that time of 2012 but I held on for an extra month longer than usual waiting for something - anything - to rescue what otherwise proved to be a dreary year for music.
Dreary for me anyway. You might have loved it, and god bless if you did, but the amount of boat floatage on the Mercado stereo was remarkably low. This coming from somebody who once rated a My Chemical Romance song #1 for the year.
All that in a year where Spotify came along and made it even easier to listen to a million new tracks considering now you didn't even have to go to the effort of spending five minutes 'downloading' something only to find out it was crap.
Previous results
(now with handy links to the full countdown so you can boo eight different collections)
2005
1. Kaiser Chiefs - I Predict A Riot
2. Maximo Park - Apply Some Pressure
3. Goldfrapp - Ooh La La
4. The Killers - Somebody Told Me
5. Bloc Party - Helicopter
2006
1. The Young Knives - Here Comes The Rumor Mill
2. Giant Drag - This Isn't It
3. Silvia Night - Congratulations
4. Lily Allen - LDN
5. Joey Negro - Make A Move On Me
2007
1. The Hold Steady - Chips Ahoy!
2. New Young Pony Club - Ice Cream
3. The Teenagers - Homecoming
4. Arctic Monkeys - Fluorescent Adolescent
5. Jack Penate - Spit At Stars
2008
1. Lethal Bizzle - The Come Up
2. Neon Neon - Luxury Pool
3. MGMT - Electric Feel
4. Empire Of The Sun - Walking On A Dream
5. Fryars - Olive Eyes
2009
1. N.A.S.A - Spacious Thoughts (featuring Tom Waits and Kool Keith)
2. Yeah Yeah Yeahs - Heads Will Roll
3. Boy Crisis - The Fountain of Youth
4. Bat For Lashes - Daniel
5. Low Fidelity All Stars - The Good Times
2010
1. My Chemical Romance - Bulletproof Heart
2. Goldfrapp - Rocket
3. Lena - Satellite
4. Keane - Stop For A Minute (featuring K'naan)
5. Paul Heaton - Even A Palm Tree
2011
1. REM - Discoverer
2. MEN - Credit Card Babies (Stereogamous Remix)
3. The Strokes - Taken For A Fool
4. Dutch Uncles - The Ink
5. Calvin Harris and Kelis - Bounce
God knows what's happened to about 90% of the acts listed above. How many careers can we bury tonight? And now please welcome our host, this guy.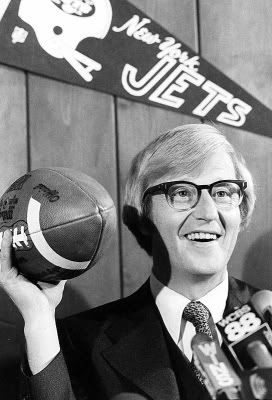 Usual rules apply. Two songs per artist maximum, no covers (although having said that...) and in six months time anything that finished under 20th will be completely wiped from my memory. All rulings are final.
50. Palma Violets - Best of Friends
The latest saviours of rock. I didn't get sucked in by The Vaccines, can't see myself falling for this one either. Bring back The Strokes or The Libertines or GTFO.
49. Fool's Gold - Surprise Hotel
Sounds like an A Certain Ratio b-side, but hey it's been that kind of year. A pleasant tune. If The Cat Empire had come back and released it I'd have spat upon it.
48. The Phenomeonal Handclap Band - Following
47. The Killers - Battle Born
I like the song, but they're trying a little too hard to be emotional and atmospheric. There's a time and a place for power ballads, and it's not on every single song.
Previous entries (2):
2005, Somebody Told Me #4
2006, When You Were Young #28
46. Deadmau5 - Professional Griefers
Just when you thought you were clear for an entire top 50 without one My Chemical Romance reference, it's old mate ex-emo on guest vocals. Would undoubtedly be even better if you were 'refreshed' when listening to it.
Previous entries (1):
2009 - Ghosts 'n Stuff #6
45.
Patterson Hood - Disappear
Him from Drive-By Truckers does a Drive-By Truckers song. Rest of the band not required.
44. Leonard Cohen - The Darkness
Laughin' Len strikes again.
43.
North Sea Scrolls - I Am Falconetti
Luke Haines in 'not quite as good as his other concept albums' concept album. Also features some other people who are not Luke Haines and therefore not half as interesting.
42.
Bob Dylan - Long And Wasted Years
Same thing he's been doing well for the last ten years since he stopped being shite again. Beware searching for it on YouTube, you'll just get a page of dickheads doing presumably terrible covers.
Previous entries (1):
2009, It's All Good #50
41. The Hives - I Want More
Indeed he does. Of everything. Is apparently on the NHL 13 soundtrack, which is as good as a place for it as any.
40. Saint Etienne - Over The Border
Like a much welcomed Black Box Recorder revival.
39. Azari & III - Into The Night
I have no idea if there actually is an 80's house revival, but if there is this should be at the forefront of it.
38. Goldfrapp - Yellow Halo
Frau Frapp remains as admirably bonkers as ever, but I can't be the only one secretly wishing she goes back to doing dancefloor stompers at some point.
The good news for her is that she's hanging on to the record of most previous appearances in the TSp 30/100/50 ever, so that should be uplifting for her.
Previous entries (6):
2005 - Ooh La La #3, Slide In #9
2008 - Happiness #39, Cologne Cerrone Houdini #48
2010 - Alive #32, Rocket #2
37. Leonard Cohen - Going Home
Old man knows he's on the way out, chats to himself about himself. Magic ensues. And would we all not want to be referred to as "a sportsman and a scholar" after we're gone?
36. Bloc Party - Truth
A return to form seven years later.
Previous entries (3):
2005, Helicopter #5, Two More Years #10, Price Of Gas #14
35. Chairlift - Take It Out On Me
Hello 1984, pleased to meet you. Needs a Hall & Oates cover. Possibly the first song ever to make the top 50 by a band named after ski field infrastructure.
34. Tribes - We Were Children
It's got to the point where people are doing songs reminiscing about being "children in the mid 90's". My god I'm old *leaps from window*.
33. Nada Surf - Clear Eye Clouded Mind
Bet you didn't think they were still going etc.. etc..
32. Bruce Spingsteen - Wrecking Ball
It's about a stadium. Of course it is. Song is three years old, album only came out this year. LOOPHOLE.
31. Wounded Lion - Raincheck Vibrations
Slow to get going, then references not only The Love Boat but also Batman being cock blocked by the Boy Wonder. Video can only be described as bizarre.
30. King Charles - Bam Bam
A flat out dumb song. This is a good thing. See, for instance, Surfin' Bird before Family Guy ruined it. You'll want to slap the shit out of the guy who sings it though.
29. Haim - Better Off
Three sisters who sound like Fleetwood Mac if all the men were given the boot.
28. Hospitality - Betty Wang
27.
North Sea Scrolls - Broadmoor Blues Delta
More Haines, but not as good as when he sang about British wrestlers or German terrorists.
26. Nite Jewel - One Second Of Love
It's practically Italo Disco, and for the uninitiated this is a good thing.
25.
AC Newman - Hostages
Him out of The New Pornographers. Warning - does not contain any actual hostage rescue scenarios.
24. Amanda Palmer - The Killing Type
For mine she had the world at her feet
at this point
before chucking it all away to be a wacky ukulele player and zitherist. This is a step back in the right direction. Video doesn't end at all pleasantly.
23. General Fiasco - Sleep
22. Sleigh Bells - Comeback Kid
Hotly tipped hipster's choice a couple of years ago when they came out to do the festival circuit. Fuck the festival circuit.
21. Public Service Broadcasting - Spitfire
Really belongs to the 1943 Top 50 considering it's just samples of World War II types, but it sounds good so in it goes. With a bullet if you like.
20. Elton John vs PNAU - Sad
Technically not a cover! New song based on bits of old songs! Stuff the rules, this was my favourite album of the year. According to YouTube this got played live on the X Factor Australia, but I will forgive it that.
19. Hot Natured & Ali Love - Benediction
Oh, it's the 80's dance revival again. Do come in.
18. Dexys - I'm Always Gonna Love You
In which Kevin Rowland, the man who once dressed
like this
in front of a festival audience (and got bottled for his troubles), reforms Dexy's Midnight Runners and sings a song where for the first half he's tenderly declaring his love to some strumpet before changing his mind halfway through and being abused by her for the rest of the song. Delightfully barmy.
17. Metric - Youth Without Youth
Good clean fun.
Previous entries (1):
2009 - Gimme Sympathy #11
16. Miike Snow - Paddling Out
I have the sneaking suspicion that I'm supposed to hate this guy for some reason, but even if he does turn out to throw kittens into rivers or similar I will still love this track despite having NFI what it all means.
15. Saint Etienne - I've Got Your Music
This is not the Saint Etienne I know and sort of liked. It's much better. Beware: homemade video features some slightly terrifying characters.
14. Martha Wainwright - I Wanna Make An Arrest
She's a warbler, but it's not without it's charms.
Previous entries (1):
2005 - BMFA, #23
13. The View - The Clock
Good debut, slop second album but back to something approaching their best now that they've decided to stop being pisswrecks for a living and have gotten back to songs.
I refuse to listen to the rest of the album because it's called "Cheeky For A Reason", which leads me to suspect that this might be a once off.
Previous entries (1):
2007 - Same Jeans (#48)
12. Bloc Party - Kettling
There's more than a hint of Rik from The Young Ones "People's Poet" style "LET'S WRITE ONE FOR THE KIDS!" about this. However it is by a significant margin still the best thing they've done since their debut album.
Previous entries (3):
2005 - Helicopter #5, Two More Years #10, Price Of Gas #14
11. Escort - Cameleon Chamelon
At the risk of somebody leaping up from my behind my computer and yelling "POOF!" I'll admit a secret love of disco. And this is disco. Sure it's about four years old, but due to a series of scams involving not being on an album for years, and then being re-released it qualifies here.
10. Bobby Womack - Stupid
Jaw dropping stuff when you consider that he's 68, survived cancer and has Alzheimer's. Even without the back story this is still a magic track.
9. Haim - Don't Save Me
Big future etc.. etc..Fleetwood without beards etc.. etc..
8. Citizens - Caroline
Big, dumb, shoutalong choruses for ALL.
7. Passion Pit - Take A Walk
Seems like they're on about an immigrant making plenty of money, losing it all and then necking himself. A tender story I'm sure you'll agree. Cracking song but.
6. Plan B featuring John Cooper Clarke - Pity The Plight
John Cooper Clarke + remarkably violent film dialogue. How can you go wrong? Plan B strikes me as a potential #shitbloke, but he makes good tunes.
Previous entries (2):
2010 - Welcome To Hell #12, Stay Too Long #30
5. Elton John vs PNAU - Black Icy Stare
Another 'cut' (as the kids would say) off the album of the year. Say yes to more of this sort of thing.
4.
Jim Noir - Ping Pong Time Tennis
Absolutely barmy, possibly recorded by a madman. Reminscent of the best of The Fall.
3. Plan B - Deepest Shame
Finally white man rap provides something of use for the first time since Eminem's mate shoved his wife in the boot of the car and drove her off the bridge. Long story short, life is shit - give up.
Previous entries (1)
2010 - Stay Too Long #30
2. Escort - Cocaine Blues
Not only does this qualify through suspect manipulation of the arcane TSP Top 50 eligiblity rules (see #9), but it's also practically a cover of Cocaine In My Brain by Dillinger. But (see also the Elton vs PNAU clause) it's different enough
1. Loreen - Euphoria
Hello, it's secret dance music fan Adam here again. The only thing wrong with dance music is the suggestion that you should dance to it, much less in the company of sweaty strangers - but this could almost make me fire up.
Eurovision has a habit of delivering one or two killer songs in the midst of all the euroslop, and this is the third time a song (all female artists if you're counting) has cracked my top five - but the first time they've managed to finish above third. To be honest I didn't even thing
Had it been a chartbound supersmash a'la Call Me Maybe no doubt I would have forced myself to hate it, but it wasn't (not in this country anyway) so I reserve the right to sing along like the biggest ponce alive every time I hear it. Wouldn't have made #1 most other years, but you can only beat who you're put up against - so congratulations mysterious Swedish woman (and more importantly whoever wrote it) on a job well done.