*Ladies and Gentlemen, welcome back to Wimbledon dog track for the startling conclusion to this year's night of nights. And here's your host... Ugly Dave"
"Ere, I'm back. You know last week after the show I walked into a bar. Didn't 'alf 'urt. Hur, hur, hur. Anyway, let's get on with it. Me mother in law is outside and she'll just die if I don't take her for a walk. Hur, hur, hur. Anyway, if you want to recap the acts one more time
go here
. Otherwise as the results come in we'll be joined by some often casually racist stereotypes for their reactions. Are you ready? Well let's start with last, because they're the furthest away from first."
23. Greece - Diamanda Galas : 0 points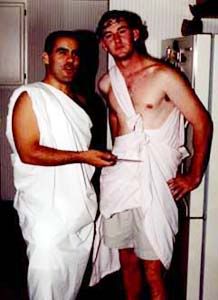 Deep shock and resentment there in Athens. The selection committee will surely now be wondering if they should have gone for Yanni and his blistering synth pop moustache instead of a wailing crazy woman.
=22. England - The Members : 8 points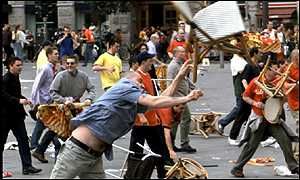 A very poor showing for the English, but aren't the fans taking it well? As is so often the case for the English it's a bottom five finish. Would Orchestral Manoeuvres In The Dark have done any better? We'll never know.
=22. Scotland - The Proclaimers : 8 points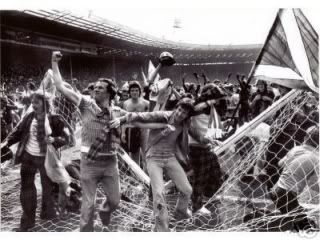 Shockingly poor result for one of the favourites of the competition, and look the Scottish fans have come all the way to Wembley Stadium to protest about it.
20. Republic of Ireland - The Pogues and the Dubliners - : 9 points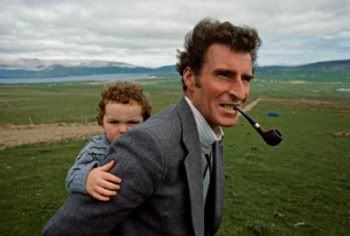 Shock in rural Ireland as their favourite sons go down to a heavy defeat. Father Ted unavailable for comment due to being, err, dead.
19. Spain - Las Ketchup : 13 points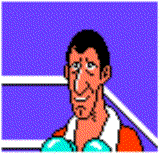 There's Don Flamenco. Noted Spanish boxer and Nintendo character. He's not at all pleased but did stop to tell us that it's not his fault that his country have produced bugger all decent pop artists.
18. Netherlands - Dr. Alban : 18 points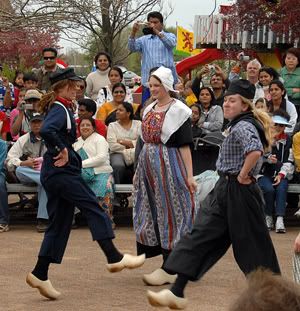 A poor result for the singing dentist from the land of the Tulip.
17. France - Serge Gainsbourg and Bridgitte Bardot - : 21 points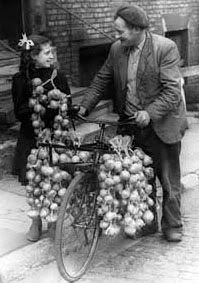 Poor result for the sleaziest Frenchman ever born. His understudy, however, has found time to chat up a young girl in Serge's honor. The great man himself did have time to give
this victory speech
from beyond the grave.
16. Romania - Enigma : 24 points
It's over to Bucharest, where they haven't had much to smile about since the fall of Ceacescu, and that won't change tonight as the song that a million babies was concieved to fails to finish in the top half. Food rationing for all.
=14. Norway - A-ha : 25 points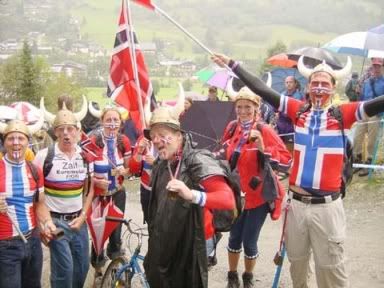 Shocking scenes in Oslo where everybody asks "Surely we'd won if they'd picked Take On Me". Well, that's not the way it works kids.
=14. Portugal - Rui Da Silva : 25 points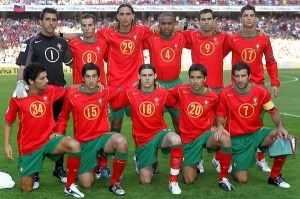 Obscure artist in 'better than expected' shock. Portuguese national football team said to be "thrilled" at being included due to the lack of any actual Portugal related stereotypes than didn't involve Angolans and machine guns.
13. East Germany - Nina Hagen : 27 points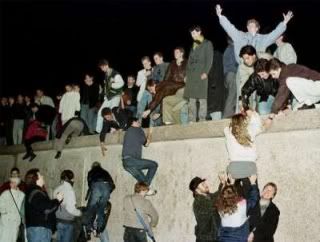 Wild scenes in East Berlin! The hometown girl has beaten almost half of Europe and they're jumping for joy!
12. Northern Ireland - Feargal Sharkey : 31 points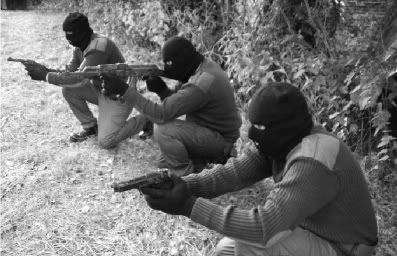 News just in from Belfast, TISM have been recruited to fill this slot next year.
11. Moldova - O-Zone : 34 points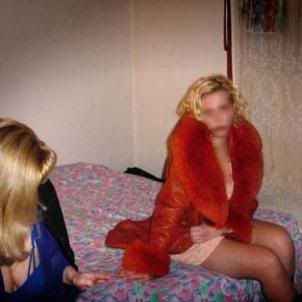 Possibly anti-Numa Numa backlash causes best foreign bubblegum language pop song of the millenium to fail to crack the top ten. This young lady's not too concerned though, all she's worried about is having to go back there.
10. Austria - Falco : 35 points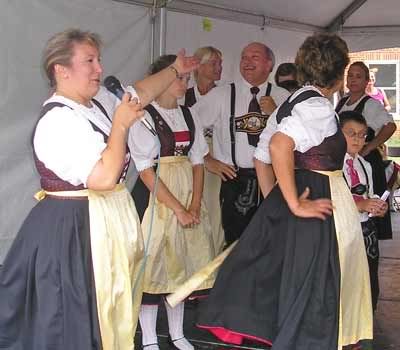 It's Don't Turn Around, Der Koroner's in town for the Austrian Eurovision tilt this year.
=6. Italy - Albert One : 38 points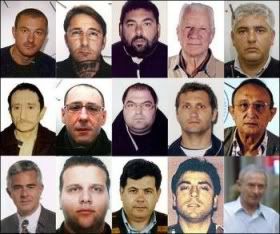 Even massive corruption and gangland activity couldn't drive this porky italo disco classic to top spot. The above gentleman are working on an entry which we hope to be seeing in 25-40 years.
=6. Denmark - Aqua : 38 points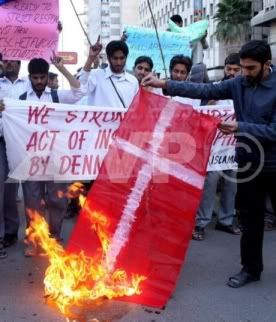 Strangely these guys don't seem to be that concerned about Denmark's failure.
=6. Iceland - The Sugarcubes : 38 points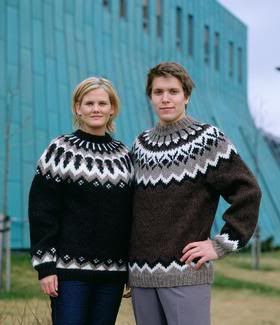 Music by Bjork, jumpers by Daryl Somers. Strong result for the eccentric, and suddenly bankrupt, island nation.
=6. Belgium - Plastic Bertrand : 38 points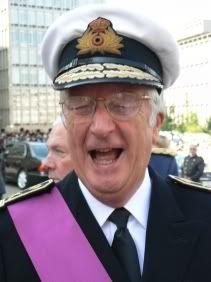 Nobody knows what a Belgian looks like, so we invited his Royal Majesty King Albert II to do the honours. He said in a statement "France, Belgium and Germany - suck on this"
5. West Germany - The Real McCoy : 40 points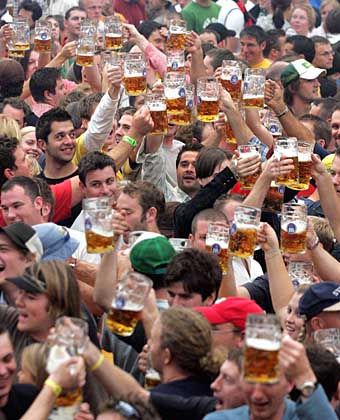 Celebrations and drunken slurring all around for the highest finish of the "big four" nations. Clearly a more crowd pleasing choice than the semi-final runner up "Rock You Like A Hurricane" by the Scorpions.
4. Switzerland - DJ Otzi : 43 points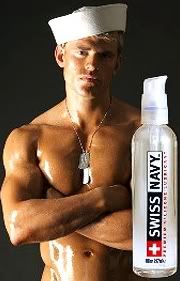 Strange things happen when you Google Image search for the Swiss Navy.
3. Wales - Catatonia : 46 points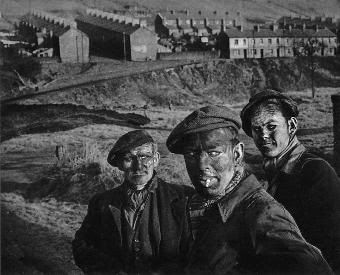 No, it's not a late entry from the
Black and White Minstrel Show
. Because that, unlike showing pictures of Moldovan prostitutes, would be racist. No, it's just some Welsh miners showing their glee at finishing in the coveted third position on the night.
2. Russia - TATU : 52 points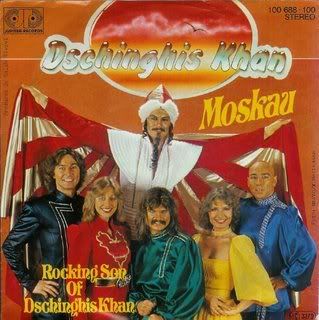 The world loves sleaze, and even better if it involves a pair of schoolgirls! This is such a popular result that Russia's greatest musical exports (even though they were from Germany) couldn't help but stop in and pay their tribute. Quoth the lead singer "AHAHAHAHA! HEY!"
And that only leaves one. Ladies and gentlemen, the winners of Fantasy Eurovision 2009. You guessed it;
1. Sweden - Roxette : 55 points
And if you thought you had sat through 22 other acts just to see some scantily clad Swedish women writhing in celebration then you were wrong.
Let's get them out here for one more round of the winning song. Per and Marie, you crazy - and yes, hot - kids. Get out here now.
Right, that's it for this year. Direct your lawsuits to Channel 10 c/o Wobbies World Nunawading. Shall we go out on a song? Right lads and ladettes, let's hear it. Goodnight Europe.