The longest running saga in blogging history continues. Every single post from now that isn't a countdown of some variety
will
be a continuing trawl through the eight years of my Photobucket account. We're somewhere around early 2005 at the moment.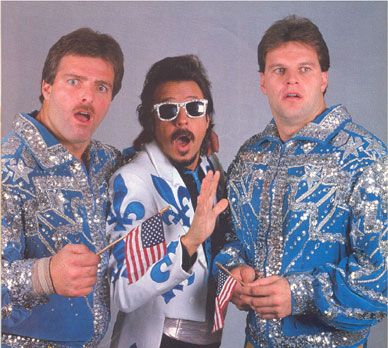 The Fabulous Rougueu Brothers and Jimmy Hart in "greatest photo ever"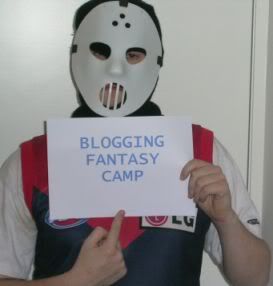 Remember when "blogging" was the next big thing? Before the Herald Sun adopted the title for their grubby live chats with shit journalists? It was a great era rich with hope of a new world. I offered to let rabid fans come and live in TSP Towers - Docklands edition and pay for the glory of living my lifestyle. Surprisingly nobody took the offer up.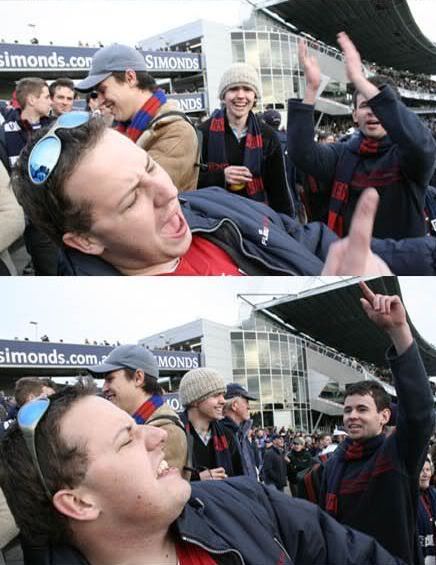 Disgraceful but apt scenes after the final siren. Round 20, 2005.
The random flash of South Korea beating Italy from the middle of the music video for Someday by The Strokes.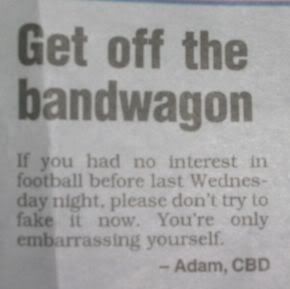 Great moments in letter writing the day after Australia qualified for the '06 World Cup.

Die scum.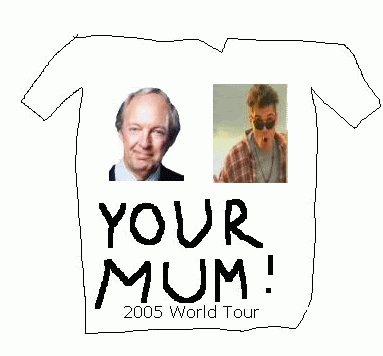 I'm not sure why I created this t-shirt design. Buy it anyway.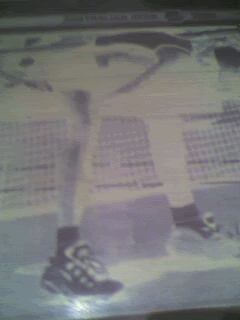 Unfortunately the image had to be taken from microfilm as the payoff to a long running joke, but here's Rachel McQuillan sticking her racquet where the sun don't shine.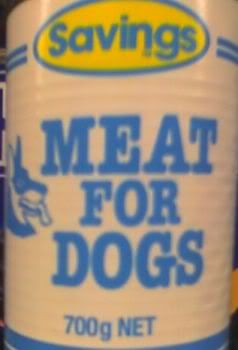 The product that does what it says on the can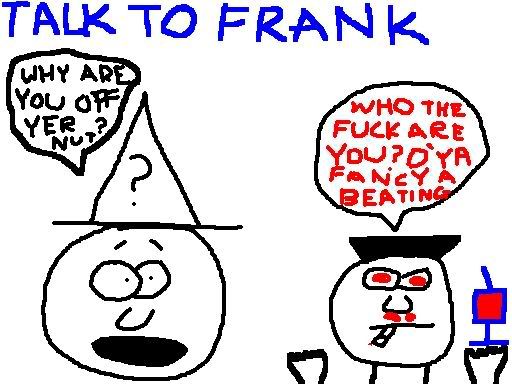 See, there was this ad in England where the annoying child would bounce out as somebody was about to get on the gear and start questioning them. I couldn't find a copy of it anywhere - nor can I now - but here's one of their other classics.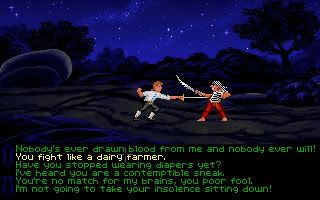 How appropriate, you fight like a cow
MS Paint tells the story of another Telstra failure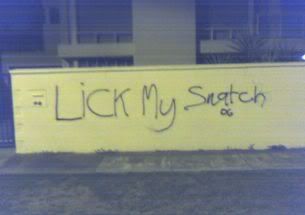 Greatest graffiti ever. Altona Beach - 3.30am.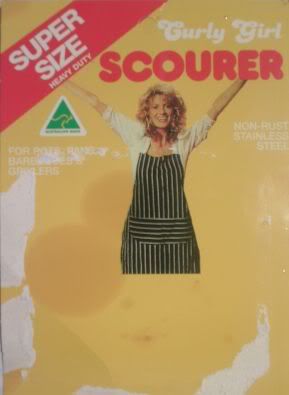 Heather Mills-McCartney makes her advertising debut.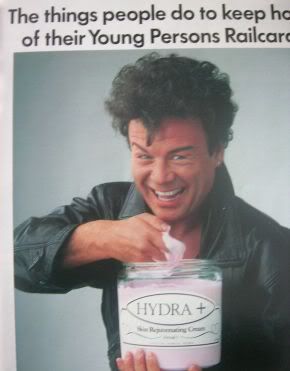 Incredibly retrospectively wrong ad from the early 1990's

FUCKING COP THAT. One of the great moments of my life.
I guess Beazley said something about drugs? Maybe something about what his colleagues were on for re-electing him so many times.
See you for another installment of this the next time I have to open Photobucket to look for an old picture.